ANZ Bank Announce Increased New Build Lending
According to new figures from ANZ Bank today they have increased their new build lending by 9% in the year to September 2018.
This is the most new build lending done by the bank in the last 4-years.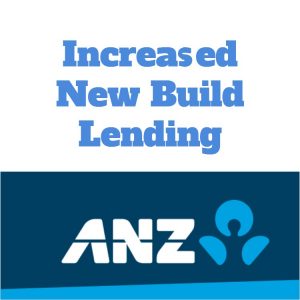 Antonia Watson (ANZ managing director for retail and business banking) has said this is being driven by the focus on new build and stated: "we are in the midst of one of the three biggest booms in new building consents that New Zealand has ever seen" plus also said influencing factors were the continuing low interest rates, the easing of construction cost inflation in Auckland and the easing land prices.
Existing Versus New Build Lending
While existing house purchases still make up the majority of ANZ Banks lending figures, new-build lending has been growing more quickly and has now overtaken existing home growth.
Existing home loans still account for 64% of ANZ's loan book, and remain the most popular option among home buyers.
But as leading Auckland mortgage brokers that do both new build lending and lending on existing homes we know that figures can be used to back any argument.
We have seen a very competitive market in recent months and for that reason a lot of people are considering refinancing to chase the lowest home loan interest rates. This has meant that banks like ANZ Bank will be bringing on new lending being refinanced from other banks, but are also losing a lot of customers to other banks. The new lending that ANZ Bank are reporting may not mean that people are borrowing more or even that ANZ are growing the loan book.
As brokers that specialise in new build finance we also would be the first to admit that there have been periods in the last 4-years when we have written very little new build lending with ANZ Bank due to the banks own criteria being too restrictive and not being competitive. This year they have been better and we have seen an increase in business, but even though ANZ Bank are New Zealand's biggest bank they are getting less than 5% of our overall business.
Why Use ANZ Bank New Build Lending
Most people will go to their own bank when they need to borrow money – it's what Kiwi's have always done and the banks have huge budgets for marketing.
In recent years we are seeing more and more people getting frustrated with the banks, and so as mortgage brokers we have been busy. In our office alone at The Mortgage Supply Company in Hobsonville we have seen business increase by 22% over last year and a good amount of that is new build lending.
While we do use ANZ Bank for new build lending we consider them to be just one option and they need to earn your business.