Finding A Home Loan For New Build Properties
If you are looking for a home loan for new build properties you want to speak to a broker that specialises in new build finance – speak to Stuart Wills.
It's vital to get the financing right and yet most people do not get expert advice, instead they talk to bank staff that probably have very limited experience and definitely limited choice when it comes to the loans that they can offer.
The Banks May Say They Have The Best Loans
Of course no bank is going to say they have bad loans – they will all say there loans are the best.
Common sense tells us that they cannot all be the best, and furthermore what may be a good loan for one situation is not a good loan in another situation. The problem is with sourcing finance in New Zealand that people tend to trust that their bank will provide them a good loan. This means that banks often provide a home loan for a new build that is not really suitable but it's all that the particular bank has to offer.
What do the banks say?
ASB Bank say they can match your home loan to your construction needs whether you are doing a fixed price or customised build they claim to have a home lending solution for you.
Kiwibank say they have constructed a home loan to help you build your dream home. A home loan where the money down in instalments as you complete major phases of the build so it's super straightforward.
Westpac say that if you're thinking of building a new home, a construction loan has some great benefits to help get you and once building is underway the construction loan is paid in agreed stages to match your fixed price building contract.
So all of the banks say they have a loan that will suit, but they don't really know what you need.
Maybe you need a loan that banks cannot offer – a non bank broker might have an option or a guarantor for your loan?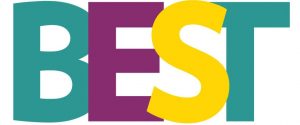 You Really Deserve Expert Mortgage Advice
Financing the building of a new home it is very different to arranging the finance to buy an existing house, so it is really important that you work with someone who understands all the complexities around building finance – of finding a home loan for new build properties.
An expert will review your finances, review the purchase agreement and building contract to ensure that you get the right amount of money approved and in most cases a little extra to cover contingencies and those "extras" that you will want to add to your new home too.
Most home loans for new build properties are done in two phases; the construction phase – this is when money is either required on a progressive draw-down to match the land purchase and building programme until the final payment on completion, and/or with turn key contracts you have paid the deposit and the balance is payable on completion.
The key thing to remember is that upon completion the loan should be structured to suit you.
Yes, you really do deserve expert advice and that is why this website was set up. To provide information and some advice on new build finance and explaining how we can help with finding a home loan for new build properties.