The Best Wireless Home Security Cameras
Recently we have been considering getting a home security system with multiple home security cameras so we can record any activity around our home, and hopefully this will deter any thieves from breaking into our home of vehicles.
So I started looking at the various home security camera's on offer from the various local shops.
Whats Important With Home Security Cameras?
If you are looking for home security cameras to moniter outside areas like where you park your vehicles, then I would suggest that these are the key features that you would want with any home security system;
Weatherproof – if you are installing home security cameras outside then you need them to be weatherproof.
High Resolution – you will want to have good quality footage, and therefore you need a camera that has high resolution. Most of the home security cameras I looked at were 1080p HD which is the same high definition that most televisions now have – so good quality.
Wireless – this makes the cameras easier to install around the home, and it also stops anyone cutting the wires to the cameras.
Recording Capability – if there is an incident then you need to be able to go back and review the recorded video. The videos your camera records probably won't be saved on the camera itself with most modern home security cameras now using cloud services to store and then offer remote access to footage. The cloud service is often a paid subscription on top of the price of the cameras but there are some systems that offer free cloud storage to varying degrees.
My Final Review
I believe that the Netgear's Arlo Pro 2 outdoor home security camera system is the best option.
It is weatherproof and IP65-certified meaning that the home security cameras are water-resistant to be used outdoors, but not waterproof; hence cannot be submerged.
It is completely wireless, works well with other smart home devices, and offers clear 1080p video with night vision. The night vision turns on automatically in low light so you can see clearly, even in the dark which is important for protecting those outdoor areas.
Arlo Pro comes with recurring 7-day free cloud recordings where you can live stream or view recorded video and audio. You can connect a USB drive to the Arlo Pro 2 base station for optional local backup storage.
Plus like most modern home security systems you have total control via a free App.
Of course, these days we have the choice of where to buy things.
I saw these advertised in a JB HiFi catalogue for $949 and on the website for Arlo they also list the other New Zealand suppliers;
Harvey Norman – also listed for $949
Noel Leeming – also listed for $949
PB Technologies – also listed for $949
I then also found the same Arlo Pro 2 system at Warehouse Stationary and also listed for $949.
But you can also buy from Amazon online which is today listed at USD$459.99 which if you convert to NZ dollars that is about $640 using today's rates.
There is a freight charge, but I use YouShop which is a service from NZ Post which means you can buy products from Amazon in the USA using the YouShop address, and have your purchases shipped to your home.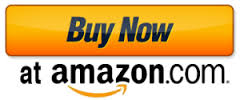 Arlo Pro 2 Smart Security System with 2 Cameras (VMS4230P)
What's Included:
(2) Arlo Pro 2 smart security cameras
(2) Rechargeable batteries
(1) Base station with a built in siren
(1) Indoor power adapter
(1) Indoor power cable
(1) Ethernet cable
(2) Wall mounts
(1) Wall mount screw set
(1) Quick start guide
(1) Window decal
Note: if you buy electrical products like this from suppliers like Amazon in the USA the power adapter supplied would be a 120V not 240V. You would therefore need to include the cost of a power adapter and if you use a cheaper 3rd party adapter you may void any warranty. Of course in regards to the warranty you may find that the local suppliers will not support this, so any warranty issues may mean returning the product to the overseas supplier – in this case Amazon.
This is an issue to be aware of with any electrical products purchased in the USA.