Buying Investment Property With Just 20% Deposit
Typically someone that is buying investment property will now require a 40% deposit and that is limiting who can invest; however when you buy a brand new house for an investment you need just 20% deposit.
Often property investors will be borrowing the full 100% but just split over more than one property.
Being able to use a lower 20% deposit on an investment property means you can spread your deposit across two properties rather than having a 40% deposit on just one.
The Exemption For Property Investors
Due to the need to build more houses, there is an exemption on new builds regardless if this is going to be a new home or when buying investment property.
The exemption is available for new dwellings or dwellings under construction, under certain conditions. This exemption provides support for an increase in the supply of housing, which is an important part of reducing house price pressures arising from supply shortages (particularly in Auckland).
There are two categories of exempt construction activities.
The new dwelling construction exemption applies to most residential mortgage lending to finance the construction of a new residential property.
The construction loan should either be;
For a property where the borrower has made a financial and legal commitment to buy in the form of a purchase contract with the builder, prior to the property being built or at an early stage in construction. This could be traditional 'construction lending' where the loan is disbursed in staged payments, or it could be a loan to finance the purchase of a property, which will be settled (in one payment) once the build is complete.
For a newly-built entire dwelling completed less than six months before the mortgage application and where the dwelling is purchased from the original developer (the contract to buy at completion can be agreed while the building is still being constructed).

You Require Just 20% Deposit
Many people do not realise that this exemption exists and often the banks are not good at explaining it.
Construction loan exemptions apply to specific types of residential construction but the various banks also apply their own lending criteria to construction loans and they set their own maximum LVR limits. In most cases this means a 20% deposit is required but some bank staff are not aware of this and may tell you that you need a 40% deposit because it's an investment property, forgetting or not being aware of this exemption.
This is a very good reason why you should speak to a mortgage broker that specialises in new build finance.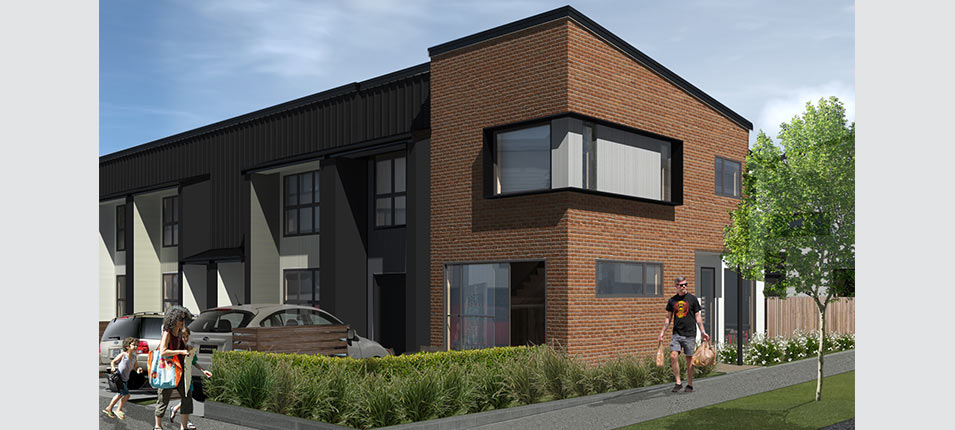 A Classic Investment Property Example
There are a number of building companies that design and build houses that would be suitable for an investment property, but for this example I have looked at a property in Hobsonville Point being marketed by Classic Builders.
This is a 143m² 3-bedroom home and is for sale for $849,000
CLICK HERE to visit the website.
Therefore with a 20% deposit required $170,000 which means you are borrowing $649,000
We would expect that a home like this in Hobsonville Point would rent for about $750 per week so that is $39,000 per year which is a yield of about 4.50% but more importantly we know that even if you borrowed both the $649,000 loaned against this new home and the deposit of $170,000 against your home (or another property) then you have borrowed the whole purchase price of $849,000 and at today's 2-year fixed rate of 4.49% then the interest would be just over $38,000.
That's almost cashflow positive even if you borrow 100% – not bad for Auckland.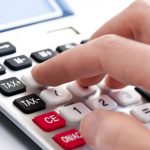 Note: this is just an example.
Contact me to discuss in detail on a specific property and using your individual situation.
Buying a new build can also be an advantage.
With these houses from Classic Builders you only need to pay a 10% deposit when you sign the agreement and nothing more is payable until the new house is completed.
Hey … while you are waiting for the new house to be built you might even see the value increase!
What We Like About Hobsonville Point
Hobsonville Point is a bit different to most Auckland suburbs having homes on smaller sections but the area has a real focus on public spaces and amenities. Personally I shifted here to live with my family after previously living on a 3-acre lifestyle block in Kumeu and while many people thought that was an odd decision it has proven to be a better lifestyle in many ways.
Like many residents I believe that Hobsonville Point is an area that is yet to be found by most Aucklander's, and given that it is only about 20% complete there is a lot more to come including the Catalina Bay area which will really put this area on the map.
So from the perspective of either home or an investment there should be an every increasing demand in the area. Assuming that I am right, for investors this means the value of the asset (the house) increases, but more importantly the rents will increase.
I know that Kiwi's love buying investment property to build wealth and to provide income in retirement, but when the rules about deposits changed in got a little harder… but not with new builds. That is one reason why it's worth having a close look at what is on offer in Hobsonville Point.