Get Good Advice On Building & Finance
When you are building a new house you should seek advice from experts, and that includes experts on both building & finance.
You should never be too busy to listen to good advice.
Getting advice early can save a whole lot of headaches.
Do You Need Expert Advice?
Of course you do.
When you are building a new house there are a whole range of things to organise and there is not one single person that can know it all.
Sometimes you may think that a building company has all the answers, but they have sought advice from the experts so that they can present the house and land package deal to you.
There will typically be advisers used to;
Provide advise on the section to ensure that it is suitable to build on and to make sure that the foundations are satisfactory.
Design the layout of the house to ensure that it works well for the people living there. Often there will be specific experts for parts of the house and in the case of our recent build we spoke to a kitchen maker to ensure that we had a kitchen that suited as this is a central focus for us, but then we also had long discussions about electrical, data, heating and window dressings.
Prepare the technical drawings that the Council use to approve the house and then for the builder to construct the house. Builders need detailed plans to work from to ensure that your house is built to the specification agreed and approved.
Plan the colour schemes. A lot of people think that this is something that they can do themselves or that they can use one of the options provided by the building company. We have personally used a colour consultant and the results were better than we would have done ourselves, and the cost was quite minimal too. The colour palettes that the building companies use have been created by colour consultants.
Plan and construct the landscaping. Of course many houses built by the building companies on flat sections have very basic landscaping – a fence and lawn. If you have a small section as is often the case now, then having a planned outdoor area makes a huge difference.
Arrange the finance for the land purchase and payment for the new build. Most people think that they can just pop into the bank and they will be approved and have the finance sorted out for them – but the requirements and especially timing is a little more complex when doing a new build and this is where the banks often get things wrong.
Ensure that the legal "stuff" is all okay. You want to know that the contract is safe for you, that the new house will be built to the agreed specification and on time too. Most of all you want to know if there are any potential problems especially if you are building your dream home. The last thing you want is a kindergarten, petrol station or brothel being built right next door.
Of course some people can and will look after some of these things themselves, but very few (if any) would tackle everything.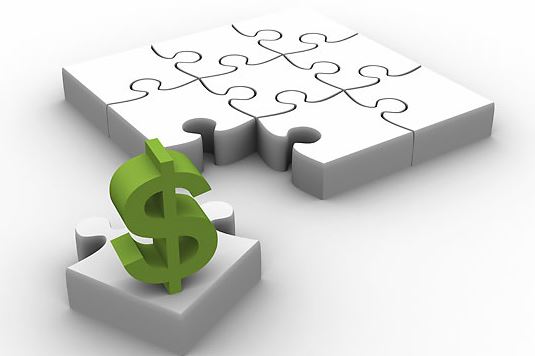 Do You Ask Your Bank?
Banks know a thing or two about mortgages and finance, but do they fully understand how to structure finance for a new build.
My name is Stuart Wills and I have been a mortgage broker now for about 20-years so I have had a lot of dealings with banks, and in my experience they are generally not that good at providing advice on what is required when you are building a new home.
Sure, a bank can provide the money.
Why I claim to be a new build expert is that I have experience in finance, have quite recently built our own new home and am probably one of the mortgage brokers that deal a lot with new builds.
I have seen the problems people have with their own building projects and often when the finance arranged by the banks has not worked the way it should. Getting the finance wrong can mean that people are not able to move into their new homes when they are completed and instead have to wait weeks for the Council to sign it off before the bank will make the final payment to the builder and therefore they get the key – there is nothing worse than having to wait an extra 2-months when it has already taken 12-months!
I have made it my mission to know and keep current with what is required for new build finance and how the various banks deal with this.